Wold Top Beer Tasting Night
Details
Event Category:
Wold Top Beer Event
Saturday 24th September 2022 from 6pm
Relax at the Place to Bee with the help of Wold Top Brewery for some beer in the barn!
Wold Top Brewery brew their award-winning beers just a few miles away from Humble Bee Farm.
Discover Wold Top's amazing story, and taste the passion for their products in their range of bottled beers.
Wold Top uses home grown, sustainably sourced ingredients to create beers full of character and taste.
£18.00 per person, the ticket price includes a bottle of Wold Top beer, a branded pint glass, two samples and an  antipasti board to enjoy consisting of pork pie, a selection of meats, cheeses, olives and bread.
The Hive Café Bar will be open, serving food and other drinks.
Family-friendly, however it's not recommended for under-5s.
Book your tickets today, open to guests only
Please advise us of any allergies / dietary requirements prior to arrival.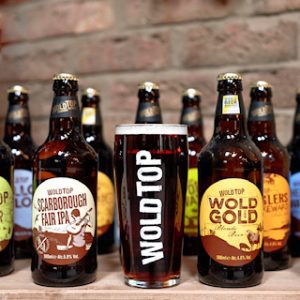 Photograph credited to Chris Manson Photography