Baby & Toddler friendly holidays!
Family friendly holidays in 2020
Humble Bee Farm is perfect for bringing your brood to our family-friendly location!
Starting with our luxury holiday cottages, these are fantastically family friendly!
Each cottage has two en-suite bedrooms with spacious dining, lounge and kitchen areas.
We can also provide:
•Toy box 
•Bed guard 
•High chair 
•Travel cot (no bedding provided)
•Plastic crockery and cutlery 
•Step up 
•Baby bath
•Bumbo Seat
For the rest of the family, two of our cottages have outdoor hot tubs so the grown-ups can relax once the kids are tucked safely in their beds, enjoying a peaceful night's sleep.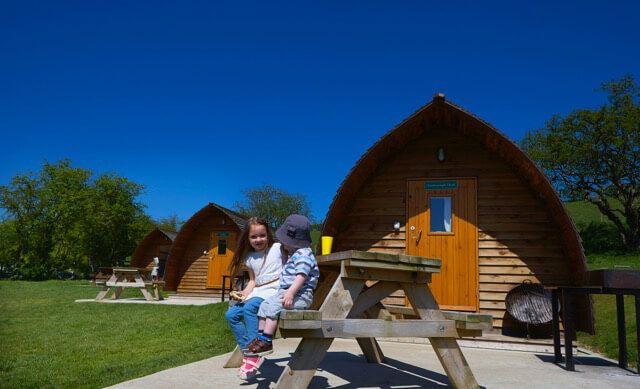 We also have our glamping accommodation which spacious and warm, all with kettle, fridge, toaster and microwave as standard, along with heating, lighting and a lockable door.
Some of our glamping cabins have en-suite facilities and hot tubs too!
With our working farm literally on the doorstep of all our accommodation, little ones can enjoy meeting members of the farmyard gang and to seeing Farmer Percy on his rounds.

See him with Alfie, his faithful sheep dog, as Farmer Percy keeps an on eye on his sheep, cattle and pigs.

We also have an onsite shop where there are pocket-money friendly gifts and souvenirs, and not forgetting our events calendar, which includes themed events starting in Feburary and lasting until Christmas each year.

.