Farmer Percy is busy on the farm as we are well into August and the autumn is approaching.
The varied summer weather means we're keeping an eye on the crops as the harvest gets underway … while the farm needs rain, it also needs a dry spell in order to get the combine harvesters put to task!

The cows are now in the fields and are being moved regularly so the pasture is nice and fresh for them.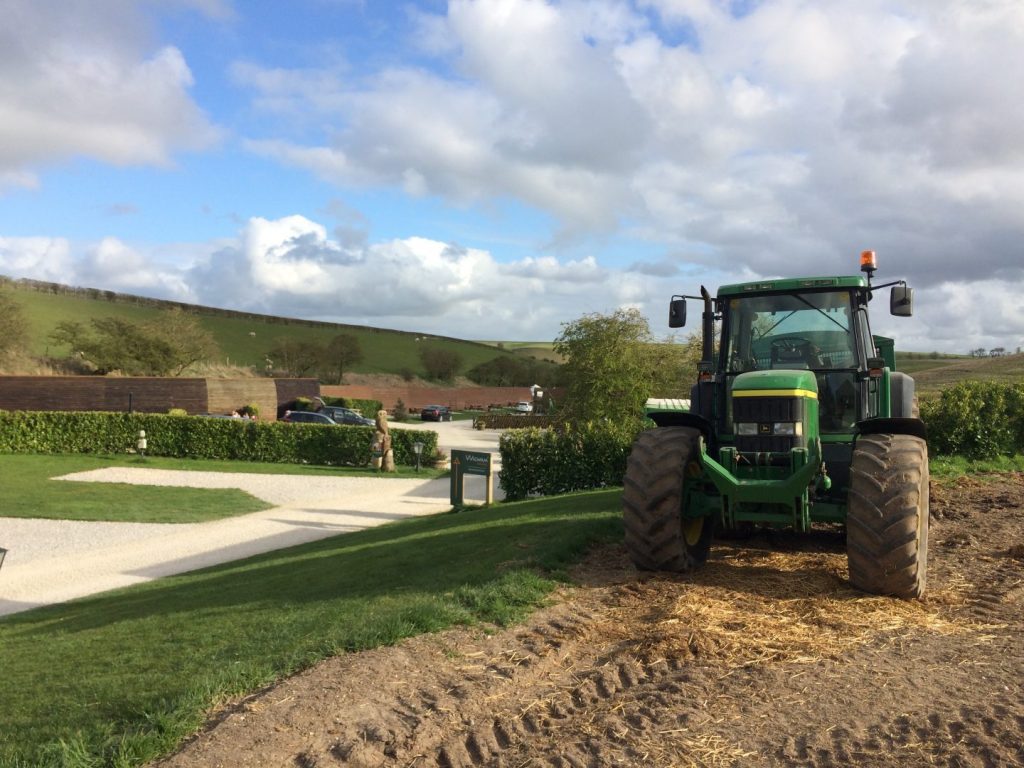 Our Belted Galloways are saying goodbye to the bull for now. He's been visiting our small herd over the summer.
Our little lamb, Larry, has proved to be very popular with our guests and gets lots of attention. He's getting quite big now!
We had a late arrival of ducklings recently and we've also got several adult ducks that love our pond. It was a nice surprise to see the little fluffy additions to the farmyard gang.
We are looking ahead to the autumn season when the fields will have been fully harvested and there'll just be stubble remaining. We'll keep you posted about any ploughing that will take place.
We'll keep you updated as to Farmer Percy's exploits soon!