Farmer Percy is busy on the farm as the Autumn gets underway.
The harvest is gathered in and the nights are definitely much cooler.
The cows are still in the fields and are being moved regularly so the pasture is nice and fresh for them.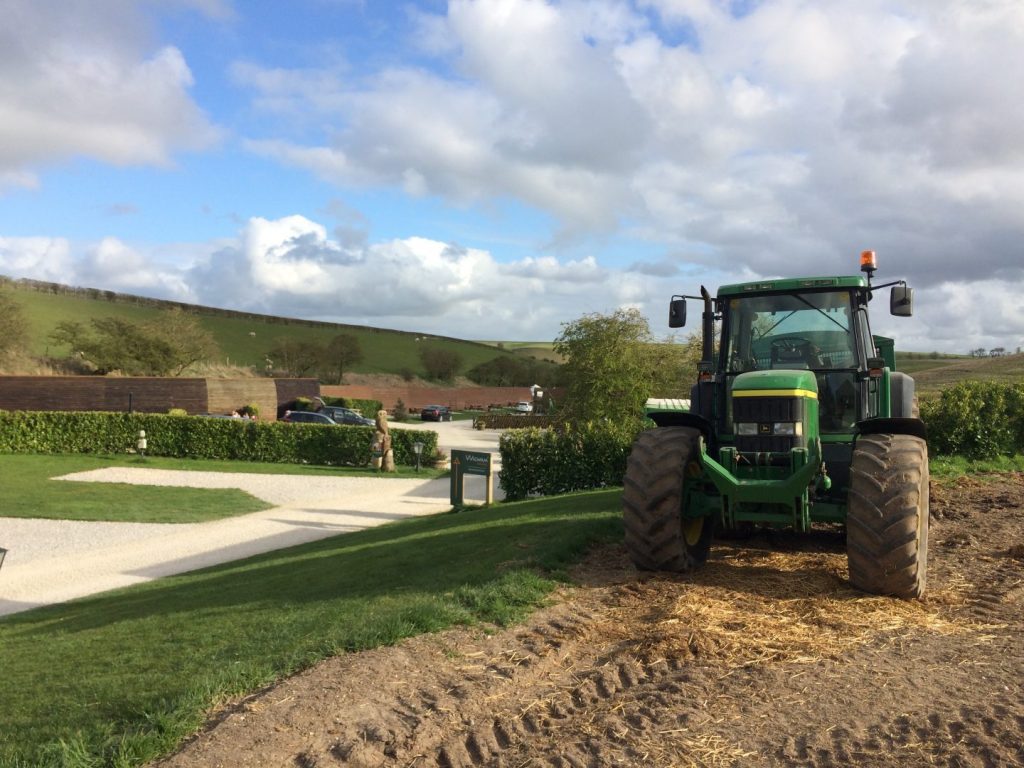 Our little lamb, Larry, has proved to be very popular with our guests and gets lots of attention. He's getting quite big now and he's got a spacious home to live in.
We had a late arrival of guinea fowl chicks recently, which we think is a first for Humble Bee!
We are looking ahead to the rest of the autumn season when ploughing will take place.
We'll keep you updated as to Farmer Percy's exploits soon!