At A Glance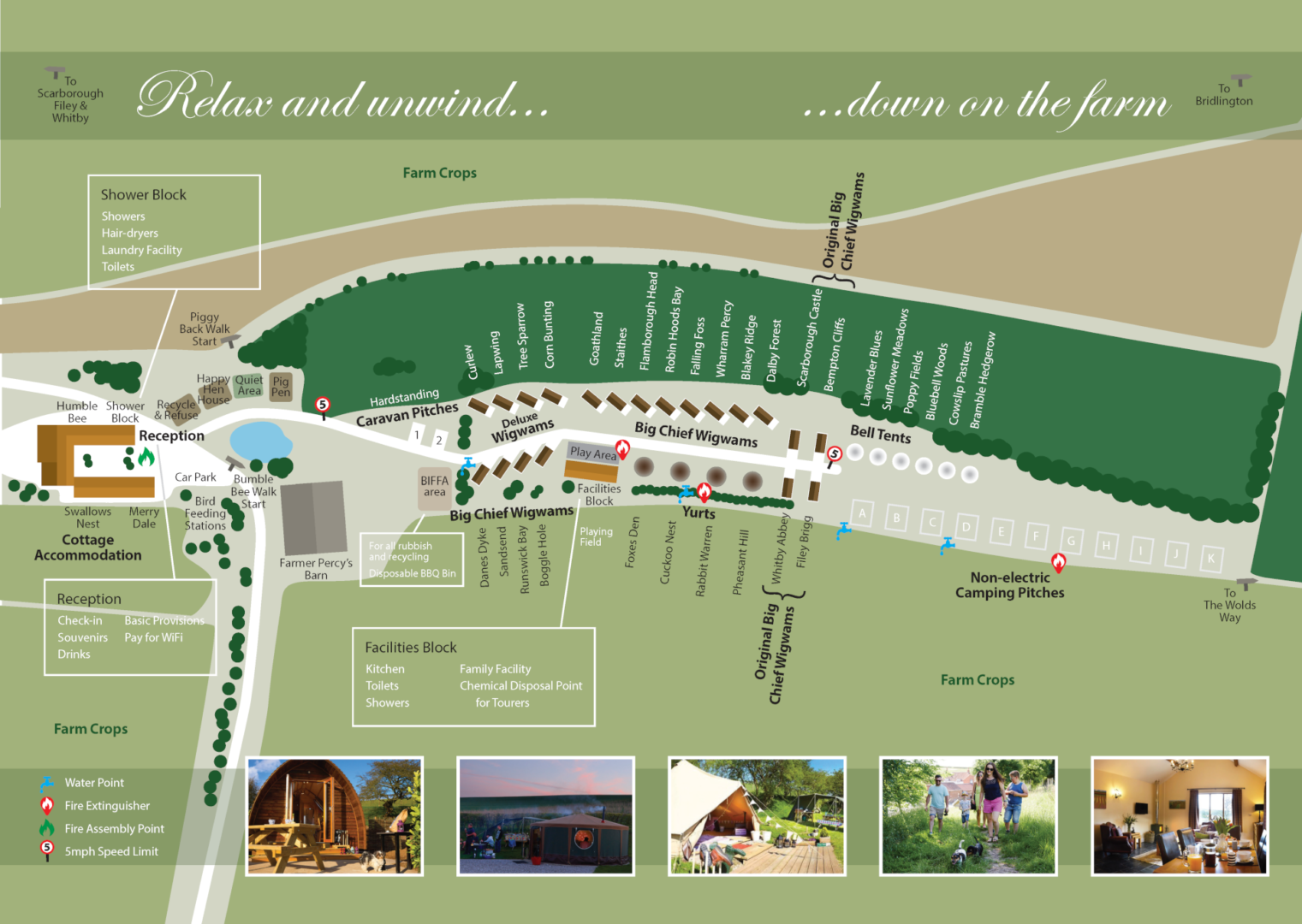 Extra
What's Included
Price
Outdoor fire bowl
logs & lighters delivered to your accommodation
£10 per night
Marshmallows
includes wooden skewers
£1.50 per pack
Marshmallow tree
including 1 pack of marshmallows
£8.00
Breakfast pack
For two persons. Including; bacon, sausage, eggs, tomatoes, mushrooms, baked beans & milk.
£14.50
BBQ pack, standard
including 2 gammon, 2 belly pork, 2 beef burgers, 2 pork sausages
£10.00
BBQ pack, deluxe
including 2 gammon, 2 belly pork, 2 beef burgers, 2 pork sausages plus 2 lamb chops and 2 rump steaks
£18.50
King bedding
, including flat bottom sheet, 4 x pillows and pillowcases, duvet and duvet cover.
£27.00
Single bedding
including flat bottom sheet, 2 x pillows, pillowcases, duvet and duvet cover.
£23.00
Sleeping bag & pillow
£10.00 per bag for duration.
Sparkling wine
£14.50 per bottle.
Library of Chocolate
A beautiful collection of 5 flavoured chocolate bars
£15.00
Hand towels
£3.00, per towel
Bath towels
£4.00, per towel
Outdoor lanterns
(3 lanterns)
£8.00
Croc box
including tea towel, washing up liquid & bowl, scourer & dishcloth, 2 bowls, 2 side plates, 2 dinner plates, glasses, mugs, cutlery settings – for duration of stay. (if children on booking, plastic cups, plates and cutlery will be included)
£8.00
Pan pack
including washing up bowl & items, frying pan, saucepan, tongs, wooden spoon & slotted spoon – for duration of stay
£6.00
Pop up chairs
£4.00 each for duration of stay
Snug blanket
£6.00 each, for duration of stay
Stove burner pack (for yurts)
including briquettes, coal and lighters for indoor stove burner.
£10.00
Charcoal
BBQ charcoal.
£12.00, per bag
Celebration pack, adults
including bottle of bubbly, library of chocolates, banners, balloons and confetti
£30.00
Celebration pack, childs
including 6 cupcakes, balloons, banners, jar of sweets and a party bag.
£30.00
Hot Tub Starter Service
This means we will start the hot tub for you on your day of arrival.
£30.00
Hot Tub Logs
2 bags of wood, for you to start your own hot tub. Please note it does take around 4 hours and does need constant attention for this time
£20.00
Childs Full Glamping Package
Per child, inclusive of childs 2 night tariff, with sleeping bag and pillow, pop up chair, bath towel, cutlery, crockery and a farmer percy sweet mix! Big Chief Wigwams only
£50.00
Designer Icing Bakery - Bespoke hand made cakes for any occasion
07725193481
http://designericing.co.uk
Guest is responsible for order and collection
Balloons By Amy - Bespoke balloon creations for any occasion
07794600972
balloonbyamy@outlook.com
Guest is responsible for order and collection
Bespoke Full Glamping Package
Yurt Full Glamping Package
The 2019 tariff is £350.00 for two nights, two people in one of our luxury Yurt's, including:
King size bedding duvet and cover, pillows, throws & cushions
Sparkly fairy lights and bunting
Outdoor candle lit lanterns
A breakfast pack including locally sourced bacon, sausages, eggs and milk
Bottle of sparkling wine
Amelia's handmade chocolates
Crockery, cutlery, washing up items (for 2 people)
Pan pack, washing up bowl and items, frying pan, saucepan, tongs, wooden spoon & slotted spoon
Fire pit including marshmallows and skewers, for the first night only
Outdoor pop up chairs
Tea and coffee facilites
Two fluffy towels
1 bag of charcoal
2 wifi codes
Humble Bee Farm keepsake
All Yurts include a heater, indoor lanterns, microwave, toaster, fridge, kettle, charcoal BBQ, picnic table, a parking space and log stove(logs are an additional supplement)Locally sourced charcoal and lighters are available for purchase from reception.
Children are welcome to stay as well – please ask for tariff details
To book, please visit our website or call us at the office
Tel: 01723 890 437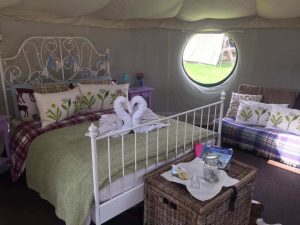 Enjoy the daffodils and spring lambs while relaxing in your heated, insulated cabin/yurt for the special price of £75.00 (additional to standard tariff),Including:
Fresh king size bedding
Two bath towels
Croc box
Pan pack
Two pop up chairs
Chocolate treat
Spring flowers
Outdoor lanterns
Not forgetting……
Toaster, fridge, kettle microwave, comfy mattresses, use of outdoor charcoal bbq, picnic table and parking space.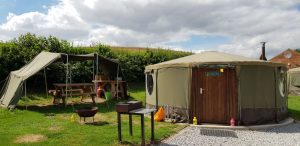 Our Glamping Yurts Gallery
This was our first time at humble bee and first time in a yurt. We had no complaints – not even the weather! The site was absolutely lovely, staff friendly and welcoming. All of the facilities were clean and in good order. It was busy but didn't feel crowded at all and I neve had to wait to wash up or use the shower etc The yurt was absolutely fantastic – a real must if you fancy easing yourself into camping. Lots of little extras included as standard – bunting, fairy lights, a blanket, cushions, 2 bedside lanterns and a set of drawers to name but a few, along with the stated microwave, kettle and toaster. Our children, 8&4, loved the the working farm side of things – animals, egg collecting, the park and playing field. Nature walk and the nature activity we booked onto were great (various free events run by a local wildlife scheme) Low noise policy was good as by 9pm things began to quieten down, low level talking by the adults around the fire pits made for wonderful peaceful evenings. Pizza oven was a delicious treat! Would definitely recommend and would go again. A wonderful little find.