Glamping the Toddlers … Our 'Not Scary' Guide!
If you've had a baby during the last two years, having a glamping break can seem a bit scary!
There are so many things to think about.
Don't worry, though, as here at Humble Bee Farm, from the moment you arrive, you can relax and enjoy the countryside around you!
I've not been glamping with my toddler/baby before … help! The last two years meant that going away for a staycation or holiday hasn't been possible. And now it is, it can be a scary thought. If you book your break at Humble Bee, we have a very relaxed pace of life which will make your trip away so memorable.
What is there for the kids to do? Our site includes a small children's play area and a football field for young children to play in. If your children are very young then you can take them to feed the ducks, see the pigs, see the guinea pigs and also see our friendly hens.
What happens if it rains? If the heavens open, from early summer 2022, you can enjoy our undercover Mini Bees Play Barn. Lots of farm-themed activities will be included in this lovely facility.
Accommodation here at Humble Bee Farm.
What about your accommodation? We different accommodation types including holidays cottages, luxury cabins, spacious lodges, nomadic yurts and bell tents. All are family friendly and have plenty of room inside. You can bring a travel cot, cot bedding, toddler cutlery and crockery and a pushchair as there is room for all of this in our cabins, yurts and bell tents.
What about the cottages? If book one of our cottages, then you can hire our travel cot, a step-up stool, and a high chair. All you need to bring is cot bedding and a couple of extra towels.
Can we meet the animals? Our farmyard experience is easy to walk around giving toddlers a chance to find their feet. Meet Tilly the Shetland Pony, see Farmer Percy on his rounds, visit our shop for some ice cream and simply relax!
What about lambing and calving? In springtime, it's lambing season and you can join us for our Lambing Experience. We have a small herd of Belted Galloway cattle who have calves in the late spring in the fields.
Is your site flat or hilly? We are in a hilly area and the main access road is fine for buggies and pushchairs. Cars are asked to keep to a low-speed limit at all times.
What about food onsite? You can bring your own food while The Hive, our takeaway café bar, is open at weekends and at other times at during school holidays. We host our pizza nights on Saturdays during peak times. You will need to pre-book and pay for your pizzas, which are made fresh to order.
A Peaceful Pace of Life at The Place to Bee!
Is your site peaceful? We have a low noise policy in place so you can hear the birds, the sheep and other animals in our fields. You can also see the stars at night too!
What about things to do nearby? We are close to the seaside, Scarborough, Filey and Bridlington where there are lovely beaches, attractions and places to eat.
Do other children stay at Humble Bee? We are very family friendly and we have lots of families staying with us throughout the year.
Is there a pharmacy and a laundrette nearby? If you need a chemist or laundry facilities, we can provide details for you. Only our holiday cottages have private laundry facilities.
What about washing up and toilets? We have two shower blocks with toilets. Depending on your accommodation, some of our cabins have ensuite loos and showers with cooking facilities. We are happy to advise as to the different types we might have available.
Any other special events? Our Pumpkin Patch takes place each October and our Lambing Experiences in March. Ask us about other experiences we have during the summer.
How do I book? Click here: https://humblebee.angelfishbooking.co.uk or call us on 01723 890437.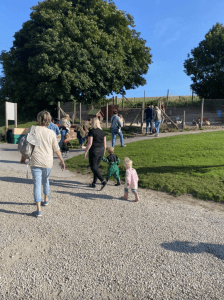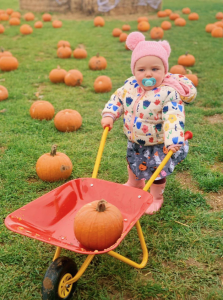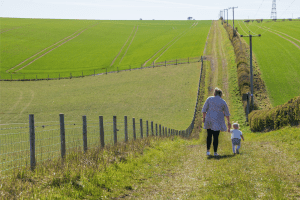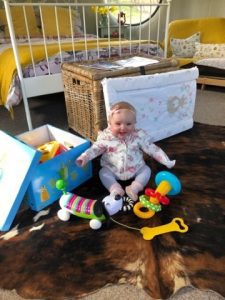 .