Our New Shop/Reception & The Hive, Cafe Bar!
Humble Bee Farm is just buzzing about 'The Hive'!
What is 'The Hive', we hear you ask?
Welcome to our brand new office, shop and 'The Hive' cafe bar here at 'the place to be'!
New shop and reception area
Our new shop/reception area is now open from 9am to 5pm each day. Here you can check in if you're booked to have your staycation with us. Guests can buy lots of local drinks, toys, food and souvenirs.
We are so excited for this, the next chapter in the Humble Bee story. We've used lots of local businesses so 'The Hive' has certainly helped (in a small way) the local economy to get back on its feet after a difficult 18 months or so.
Supporting local producers
We are also very proud to stock lots of Yorkshire producers, including:
Yorkshire Honey
Floss and Dooley's sweet treats
Yorvale Ice cream
Farmer Percy Pale Ale made by Wold Top Brewery
Alcoholic drinks
Soft drinks
Wood & coal
Personal items
Children's toys & souvenirs
Andrea Willis Designs cards and keepsakes
Yorkshire Crisps & Yorkshire Popcorn, and lots more.
We also stock Bracken Hill Preserves, Scampston Dairy milk, milkshakes and orange juice, locally sourced eggs and bread. We have some delicious baked treats from Lottie Shaws, and some fun items such as playing cards, Humble Bee Farm hats, pens, pencils, colouring books.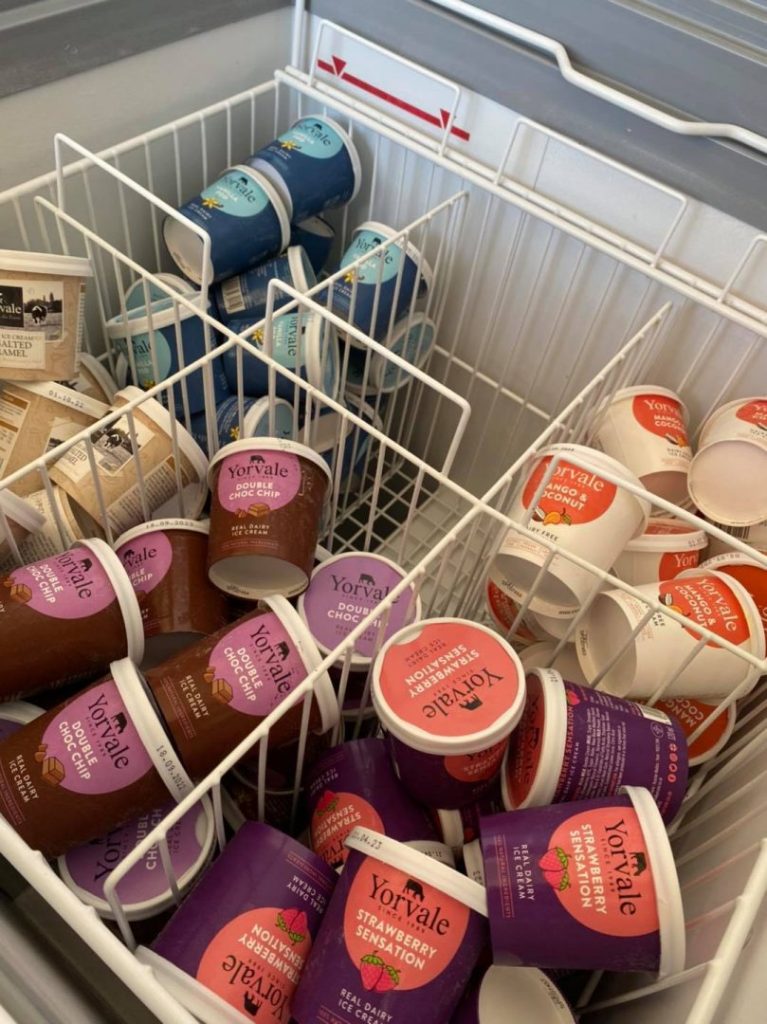 The Hive, Cafe/Bar for guests
Next door to the office/shop is The Hive cafe/bar. This is now open and we cant wait to share it with you!
Opening Hours:
Monday 12th July – Friday 16th July : 8:30-11am for your breakfast and coffee fix!
Saturday 17th July – Sunday 5th September : 8:30-11am for your breakfast and coffee fixes, followed by 2:30-7pm. Between these dates pizza nights will be available to pre order on every Saturday, Monday & Wednesday. Find out more here!
Our relaxed cafe/bar and pizzeria includes our barista coffee machine is going to be available for a real coffee fix! Serving bacon, egg, & sausage rolls, scones and home bakes on the morning, followed by pre ordered pizzas on the Saturday nights! We also have a licence to sell alcoholic beverages … perfect for a holiday break! Choose from beers, wines and hot drinks, and there will be fresh pizza to enjoy on selected nights.
Just to remind you that our cafe/bar is only open to guests staying on site and it will be open for selected hours during the summer.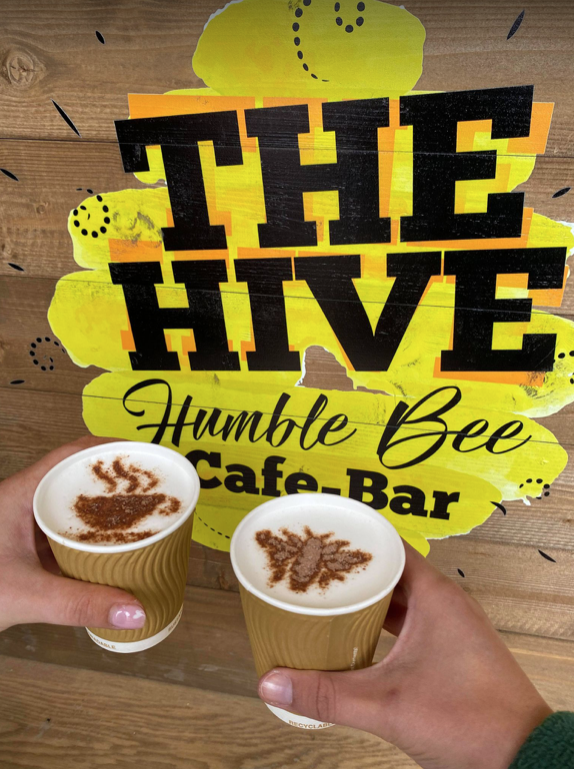 .