The Hive, Cafe Bar! And Our New Shop/Reception
Humble Bee Farm is just buzzing about 'The Hive'!
What is 'The Hive', we hear you ask?
Welcome to our brand new office, shop and 'The Hive' cafe bar here at 'the place to be'!
---
The Hive, Cafe/Bar for guests
Next door to the office/shop is The Hive cafe/bar. This is now open and we cant wait to share it with you!
Standard Opening Hours:
Saturday 25th September – Saturday 6th November: 8:30-10:30am Saturday & Sundays for your breakfast and coffee fixes, followed by 4:30-7pm Saturday nights for our pre ordered pizza nights, why not have a draught beer or a Farmer Percy Pale Ale! Wines/Prosecco and other drinks are also available! (please note pizza night will not be available on 30th October for our annual halloween spooktacular)
Please note The Hive Cafe Bar will close for winter after breakfast on 7th November until 2022. Watch this space for our Spring opening hours!
---
October Half Term Opening Hours – 15th-31st October:
From Friday 15th to Friday 22nd October open daily 8:30-10am for your breakfast and coffee fixes. Breakfast Rolls, Pastries and home made bakes. Including Saturday 16th October for our weekly pre ordered pizza night open 4:30-7pm.
From Saturday 23rd to Saturday 30th October open daily 8:30-4pm. Please note Saturday 23rd, Monday 25th, and Wednesday 27th will remain open until 7pm for our pre ordered pizza nights.
Saturday 30th October is our annual halloween spook-tacular event, and The Hive Cafe Bar will be open 8:30-7pm with a special pre order menu for guests attending the event.
Sunday 31st October The Hive Cafe Bar will be open 8:30-10am for your breakfast and coffee fixes, including hot breakfast rolls, pastries and homemade bakes.
---
Autumn Specials at The Hive Cafe Bar
Enjoy a warming Coffee or Hot Chocolate flavoured with caramel, vanilla or cinnamon, topped with cream and marshmallows if you wish!
Or indulge in our special Raspberry Gin perfect for those Autumn evenings to accompany our stone baked pizzas.
Coming soon to The Hive!
---
Our relaxed cafe/bar and pizzeria includes our barista coffee machine is going to be available for a real coffee fix! Serving bacon, egg, & sausage rolls, scones and home bakes on the morning, followed by pre ordered pizzas on the Saturday nights! We also have a licence to sell alcoholic beverages … perfect for a holiday break! Choose from beers, wines and hot drinks, and there will be fresh pizza to enjoy on selected nights.
Just to remind you that our cafe/bar is only open to guests staying on site and it will be open for selected hours during the summer.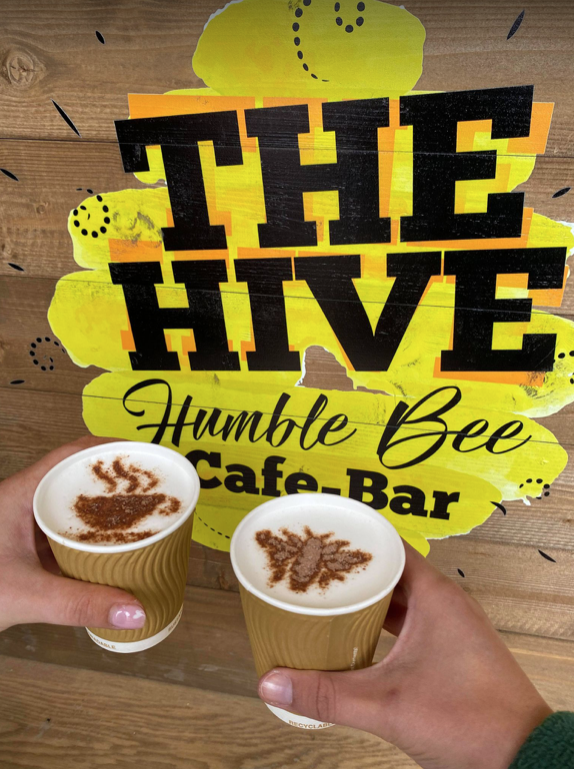 New shop and reception area
Our new shop/reception area is now open from 9am to 5pm each day. Here you can check in if you're booked to have your staycation with us. Guests can buy lots of local drinks, toys, food and souvenirs.
Supporting local producers
We are also very proud to stock lots of Yorkshire producers, including:
Yorkshire Honey
Floss and Dooley's sweet treats
Yorvale Ice cream
Farmer Percy Pale Ale made by Wold Top Brewery
Alcoholic drinks
Soft drinks
Wood & coal
Personal items
Children's toys & souvenirs
Andrea Willis Designs cards and keepsakes
Yorkshire Crisps & Yorkshire Popcorn, and lots more.
We also stock Bracken Hill Preserves, Scampston Dairy milk, milkshakes and orange juice, locally sourced eggs and bread. We have some delicious baked treats from Lottie Shaws, and some fun items such as playing cards, Humble Bee Farm hats, pens, pencils, colouring books.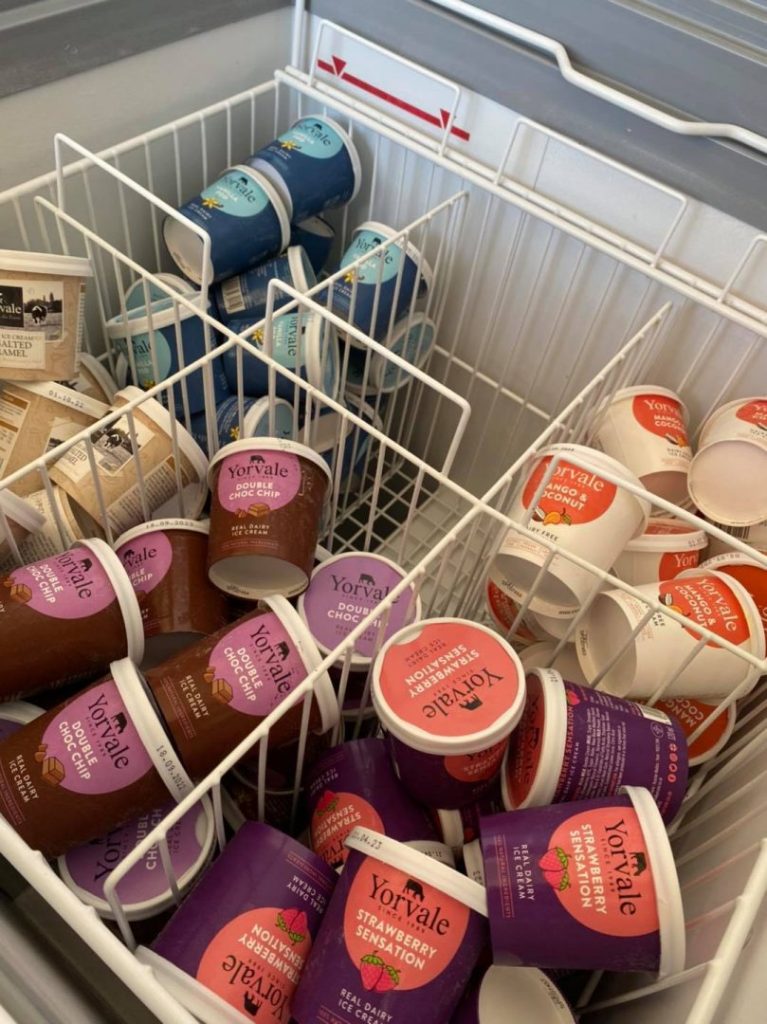 .