Mini Farmer Club at the Lambing Shed!
Lambing Weekends take place in March 2020 with Farmer Percy.
One of our most popular annual events is Lambing and Calving Weekends as part of our Mini Farmer Club with Farmer Percy and Alfie, the sheepdog.
This time of year is so magical, we feature our Lambing and Calving weekends throughout March, and guests staying with us on the farm can book their accommodation and enjoy Farmer Percy's talk and demonstration as new-born lambs and calves arrived.
Join Farmer Percy with his Mini Farmer Club at the lambing shed for this unique event, with a Q&A session, demonstrations, the chance to pet a lamb, the possibility of feeding a lamb, a quiz for after and the chance to explore our farm and nature trail!
Our Mini Farmer Club lambing weekends take place from 6th March, 13th March , 20th March and 27th March and is open to guests only. Our glamping accommodation is perfect for an early spring holiday and gives guests the chance to experience something truly exceptional and exciting.
We have Big Chief wigwams, Deluxe Wigwams, and our brand new Wigwam lodges open for these weekends in March, they are booking up fast so book today and don't miss out!
Check out our glamping accommodation here!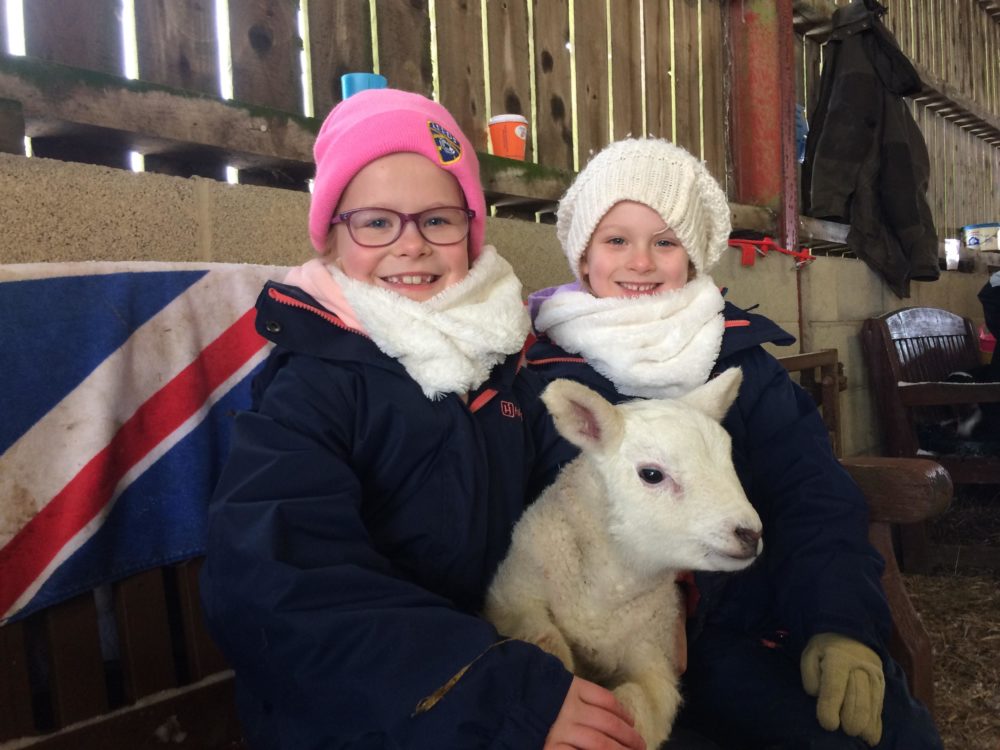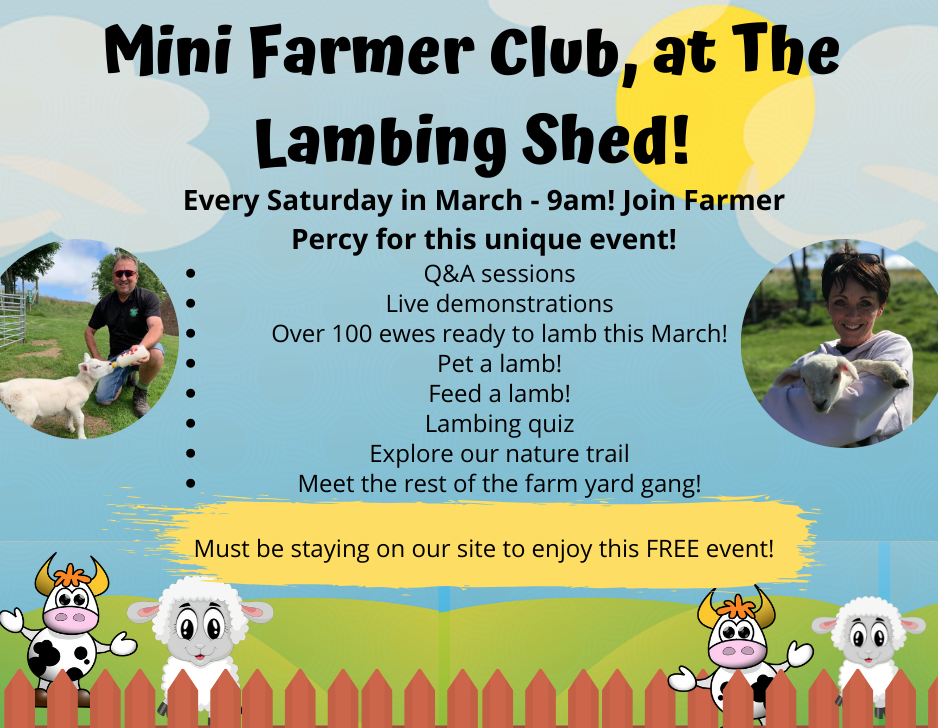 .